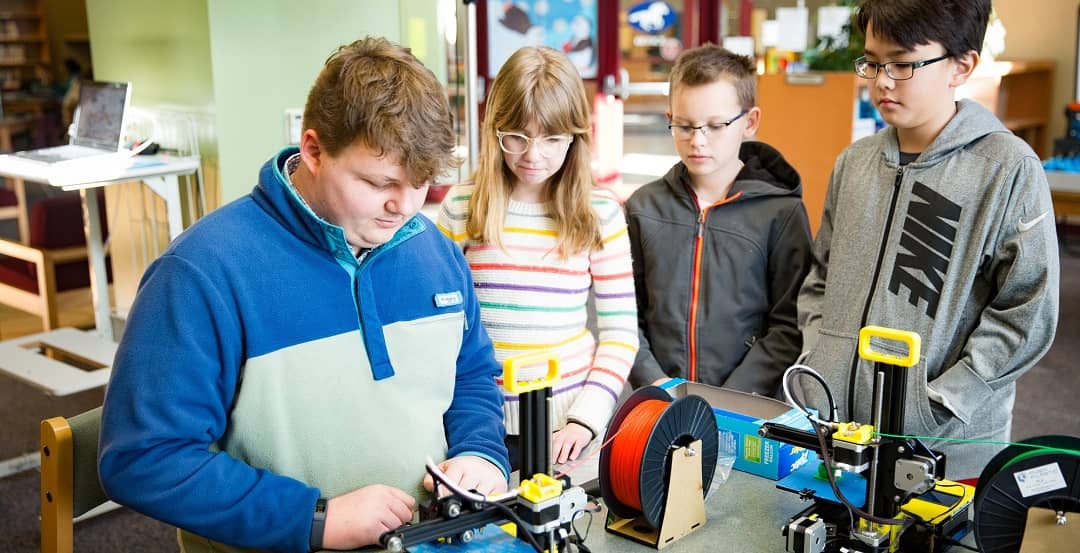 The STEM Education program's mission is to prepare a workforce to advance the understanding and communication of Science, Technology, Engineering and Mathematics in careers such as elementary and secondary education and other STEM-related fields.
Elementary (K-6) STEM Education Graduate Certificate
The Graduate School and Department of Curriculum and Instruction offer a graduate certificate in STEM Education for K-6.
Undergraduate Minor in STEM Education — with Option to Add STEM Teacher Licensure
The 15 credit-hour minor is designed for STEM majors to develop valuable communication skills and understandings about learning and teaching in their disciplines. The minor can be applied toward the requirements for secondary teacher licensure in Mathematics, Biology, Chemistry, Physics or Computer Science.
Undergraduate Certificate in STEM Education
The 9 credit-hour program of study provides STEM majors an exploratory experience in STEM education and communication. The courses can be applied toward the undergraduate minor in STEM Education.
---
Students also may consider the one-year Master of Arts in Teaching program as a path to teacher licensure in STEM subjects.
The STEM Preparation Program in the College of Engineering provides online science, engineering and math classes for students enrolled at community colleges in Arkansas.